PPRN Projects
Project 1
Title: PROCESS IMPROVEMENT FOR THE PRODUCTION OF SPRING ROLL SEAWEED SNACK

Description of the Project:
Company has problem with manual cutting of seaweed snack and longer time required for drying. To solve this problem, a continuous drying using blower heating system & counter flow technology will be employed. At the same time, the cutting process will be carried out automatically using cutter mould roller. Figure below show the schematic diagram of the system.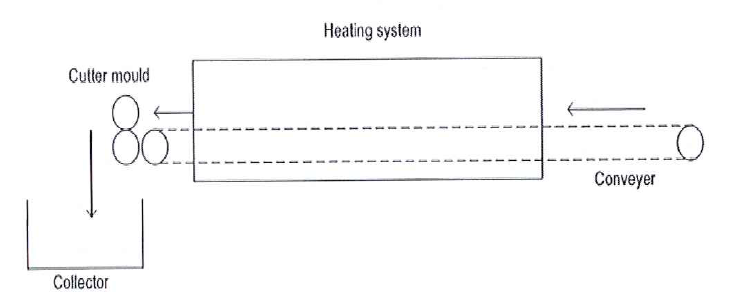 Conceptual Design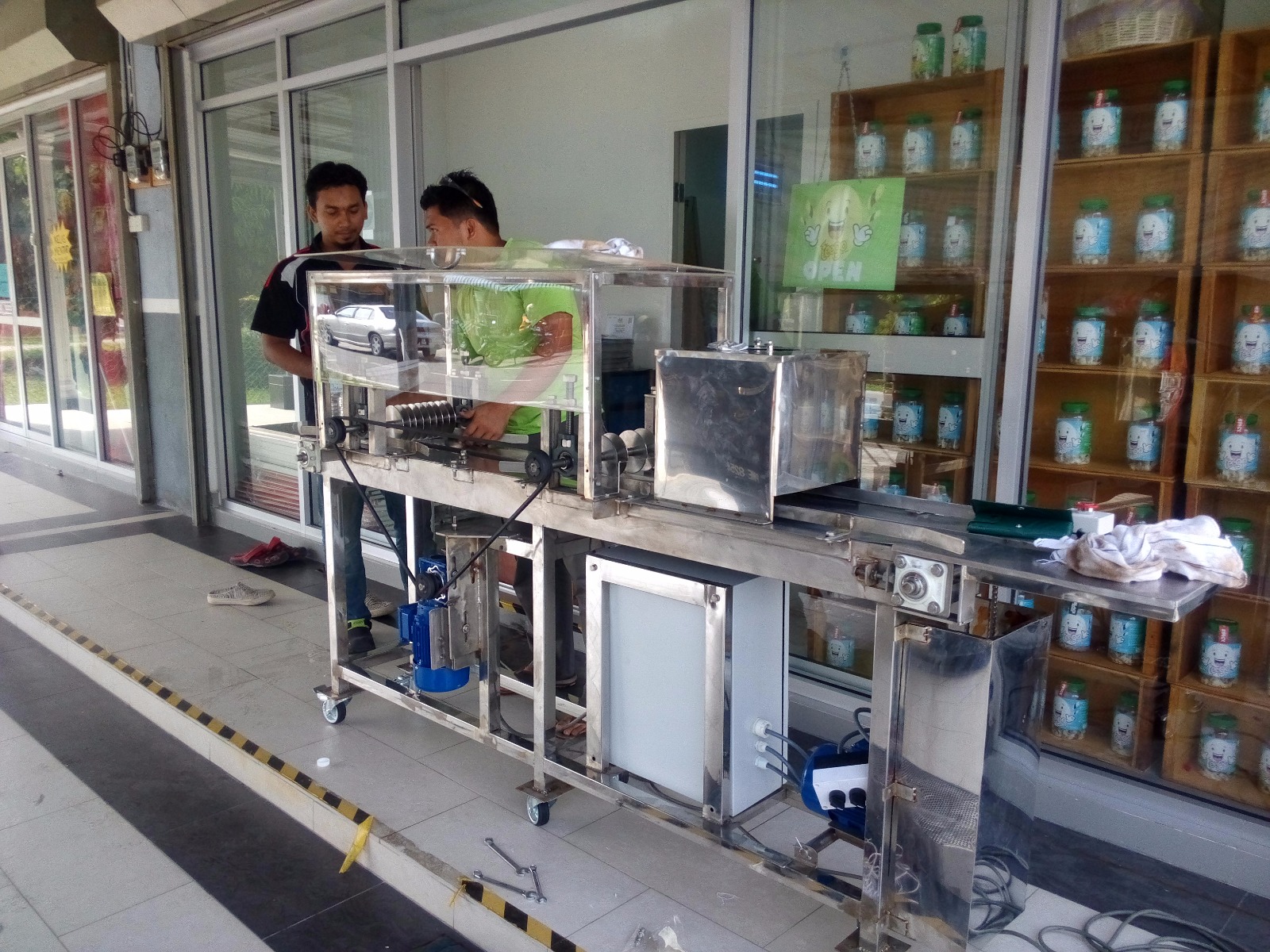 Delivered Machine
Company Name: Inspire Human Capital Development Sdn. Bhd.
Status: Completed
Team Members: AP Dr. Ahmad Baharuddin Abdullah, Muhammad Azman Miskam, Nor Irwin Basir